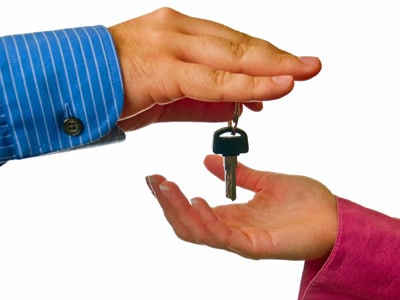 If you're planning on trading in your car, there are several things you can do to maximize your trade-in value. Some of these include:
Staying on top of service and oil changes throughout the car's life
Using only top-quality motor oil
Repairing the car, when necessary, only with approved parts
Driving defensively and carefully and not "beating" the car over time
When is a Good Time to Trade in Your Car?
If your car usually gets good mileage, doesn't break down and runs well, then you probably don't need an upgrade. You might consider one, however, if your car repairs exceed your payments or you're only getting 15 mpg or so. Also, you might simply want a new car with more "bells and whistles." In this case, exceptional Honda used car values make a trade-in attractive.
Depreciation and Getting a Quote
We've all heard the joke about cars losing half their value as soon as you start them up on the lot, but that's not entirely true anymore. Of course, cars depreciate greatly over time, but resale values of the top trade-ins have never been higher than they are right now. When it comes to trade-ins, Honda trade in value has been in the top 10 regularly for the last 10 years. The CR-V, particularly, has been the best Honda trade-in since 2012.
To find out your Honda trade in value, it's best to get a quote from the dealership, CarMax or similar establishments. It's crucial to know if you owe more on the car than it's worth. If this is the case, then you'll have to cover the difference. Most of the time, a dealer will roll the amount you owe into your new car payment and take your Honda trade in value into consideration. If you're a strong negotiator, your Honda trade-in can make a new car purchase affordable even if you're under water.
The Hendrick Honda Advantage
Want to get the most out of your Honda trade-in in Pompano Beach? Hendrick Honda will boost Honda used car values by adding $1,000 to your Honda's Kelley Blue Bookvalue straight up. There is no gimmick. We want to capitalize on Honda used car values by rewarding your for your loyalty not only to the brand but also to us. When you get a vehicle from us, you'll get a newer car that requires fewer repairs, gets better mileage and offers more for every dollar. Call us or come by the dealership today to book an appointment. From handshake to dotted-line signing, we'll treat you right.